Happy New Year  K. Imperial Fine Art Enthusiasts!
2015 will continue to bring new artists, exciting exhibitions, and fairs throughout the states. Starting January 7th, we reopen with a continuation of Kevin Earl Taylor's show, Lux. Our first solo show of 2015 will feature Melissa Dickenson starting February 5th.
To read more about Kevin Earl Taylor's exhibition that was featured in the Wall Street International and JUXTAPOZ magazine click the following links below: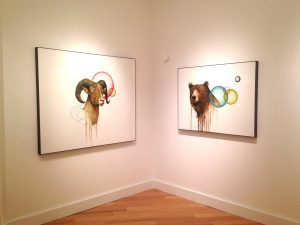 Installation of LUX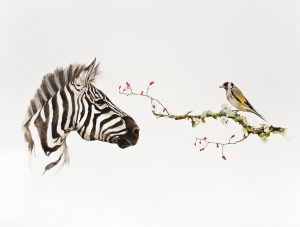 Kevin Earl Taylor, The Silent Song, gouache on paper, 22 x 30 inches, 2014
Opening February 1st will be Melissa Dickenson's exhibition, Hard in the Paint. Dickenson's works utilize a repetitive process of stretching thin sheets of fragile plastic creating color field abstractions where each superimposed stratum creates depth and spatial perspective. Artist reception will be held February 5th, 2015 from 5:30 – 7:30pm.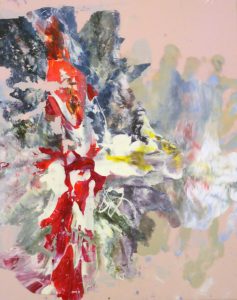 Melissa Dickenson,  Pink Reverb, acrylic and polyethylene films, 18 x 14 inches, 2014
See you soon!